Seaview Mounting Solutions for the new FLIR M300 Thermal Camera are available now
Seaview continues to work closely with FLIR / Raymarine to support a wide range of mounting solutions, including a complete lineup of mounting solutions that will fit the newly released *FLIR M300C, M332, M364, M364C and M364C LR thermal cameras. Seaview offers an extensive lineup of stock products for the new M300 series, as well as many options for customization.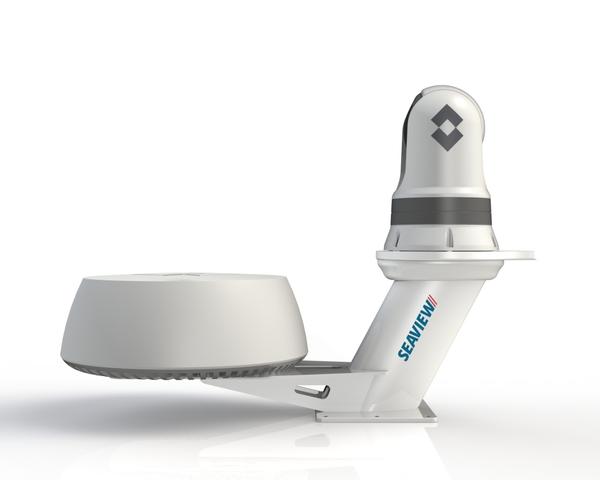 Dual Mounts
There are five Seaview Dual Mounts that will accommodate the FLIR M300 series along with a closed dome or open array radar. These five Dual Mounts are the PMA-DM1-M2, PMA-DM2-M2, PMA-DM3-M1, PMA-DM4-M1 and the PMA-DM1-M124.
They all feature a pre-drilled lower platform that requires absolutely no modification in order to fit a closed dome or open array radar. It also allows room to route the radar cable through the oval hollow mast of the Dual Mounts. The FLIR M300 series will mount to the upper platform of the dual mount using our ADA-F3 top plate (sold separately). There are many accessories available for these Dual Mounts such as light bars, spreader kits and wedges. These accessories found here can be added at any point due to the modular design.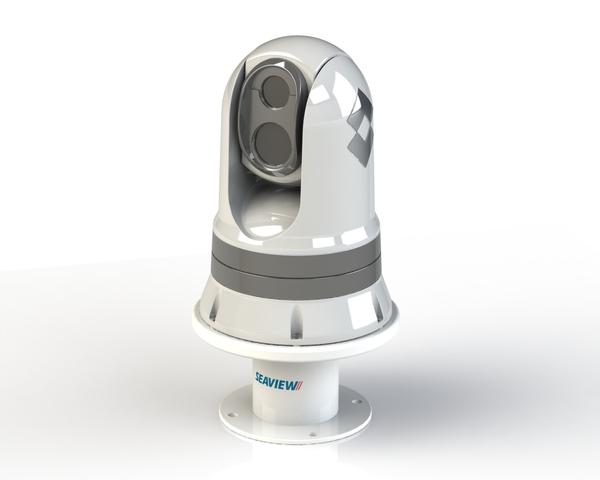 Vertical Camera Mounts
Get the most out of your M300 series camera with a Seaview vertical mount PM5FM38.
This mount will raise your camera 5.5″ clearing anything that will obstruct your cameras view. The 8″ diameter base takes up very little space making it a great solution for installations where space is limited. Pre-drilled holes allows for simple and easy installation.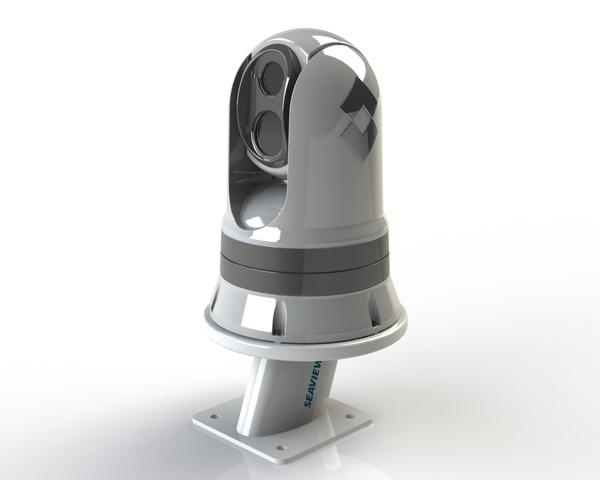 AFT leaning Camera Mounts
Seaview offers a 5″ (PMA5FM37) and 12″ (PMA12FM37) tall aft leaning mount for the new M300 series camera.
Like all Seaview mounts, these are constructed of heavy duty marine grade aluminum that is first chem treated (for corrosion resistance), then an epoxy polyester primer coat is applied and finished with a polyester powder coat for a superior gloss white finish. Specifically designed for installations where space is very limited. The base for these mounts are 7″ x 7″.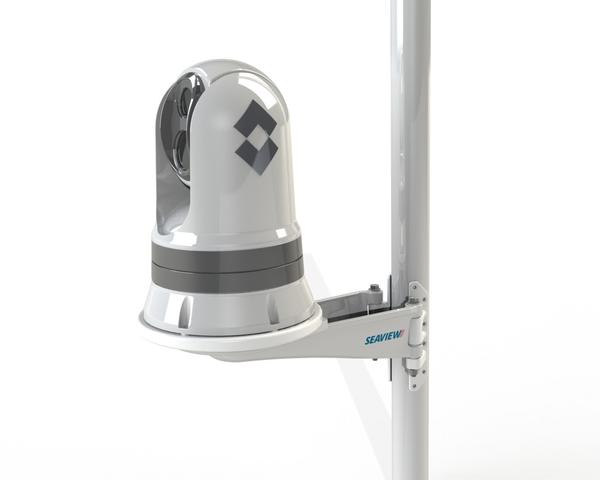 Mast Mounts
The FLIR M300 series cameras will fit the SM-14-F3 Seaview Mast Mount.
This Mast Mount has a solid under-body design, providing superior strength and better aesthetics as it hides cables and it gives you the option to mount a fog horn or light on the under side. Two heavy duty mounting feet secure the mast mount onto the mast making for an easier and stronger installation. These mounting feet also come with bushings to isolate the rivets from the powder coated aluminum.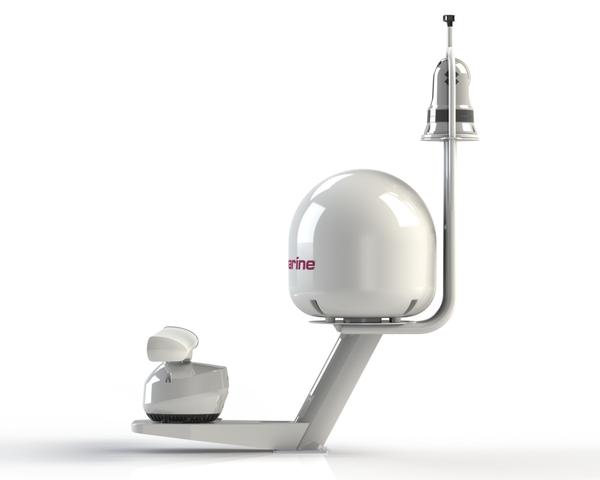 Heavy Duty FLIR M300 Series Light Bar
This LTBSF3 light bar for the FLIR M300 series is designed to fit with the Seaview dual mounts and heavy duty 12″ and 18″ AFT leaning modular mounts.
This will clear up to 24″ Satdomes and is intended for the FLIR M300 series, anchor light, steaming light. Modifications can be made upon request.