Who is Flexofold ?
The Danish company Flexofold ApS was established in 1992. With more than 25 years of dedicated work, Flexofold is now one of the most experienced and largest manufacturers of folding propellers for sailboats.
Since December 2017, Flexofold is owned by the engine manufacturer Yanmar Marine.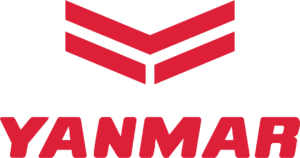 All Flexofold propellers are manufactured in Denmark in a single-purpose factory, equipped with modern CNC equipment and robot technology.
Due to a flexible production setup, they are able to be manufactured and shipped worldwide within few days. We ensure that you get the right guidance and the best possible propeller solution for your sailboat.
Developments
The first Flexofold Propeller was produced in 1993 and was quickly recognized as a superior product. Not to be satisfied, Flexofold introduced a new blade shape in 1997.
The wider blade design and redistributed mass has improved both forward and reverse performance. In the same year, a 3-blade design was introduced using similar design parameters.
In 1998, an even lower drag Racing propeller was introduced. This was quickly adopted on boats like the Farr 40 where the absolute lowest drag and good performance under power are required.

In 2008, three new 4-blade propellers were included in the wide product range.
In 2016, the 2-blade Composite propeller was introduced
Due to the attention they gave to their original goal of designing and selling the best folding propellers for sailboats at a competitive prices, Flexofold is used now as the original equipment of an increasing number of boatyards, including Beneteau, Dehler, Elan, Grand Soleil, Hanse, J-Boats, Malö, Najad, Swan, X-Yachts and many more