DESCRIPTION
Achieve The Perfect View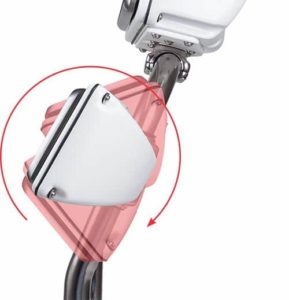 Here you can see that the SP1S Rail Pod can rotate 360 degrees allowing you to achieve the desired view angle.
---
Stainless Steel Clamps
A single high polished stainless steel clamp is used to secure your Rail POD onto 1″, 1.125″ and 1.25″ (25mm to 32mm) rails. Seaview Rail Pods fit standard 9.5″, 12″ and non standard guard rails.
Security screws are used to hold the Rail Pod together. A water tight gasket is used to prevent water from entering inside the pod, while a GORE-TEX ventilation vent lets hot air to escape without letting water in.