FEATURES
Many Applications
Marine : Radars, satellite domes, cameras, lights and more !
Automotive : Seal the cables from your exterior lights going into your vehicle. Satellite domes for RV's.
Home : Easy installation to clean up current cables entering the house. Paintable shell to match the color of your house. Small in diameter and profile to fit in most applications. Extremely durable in all weather conditions.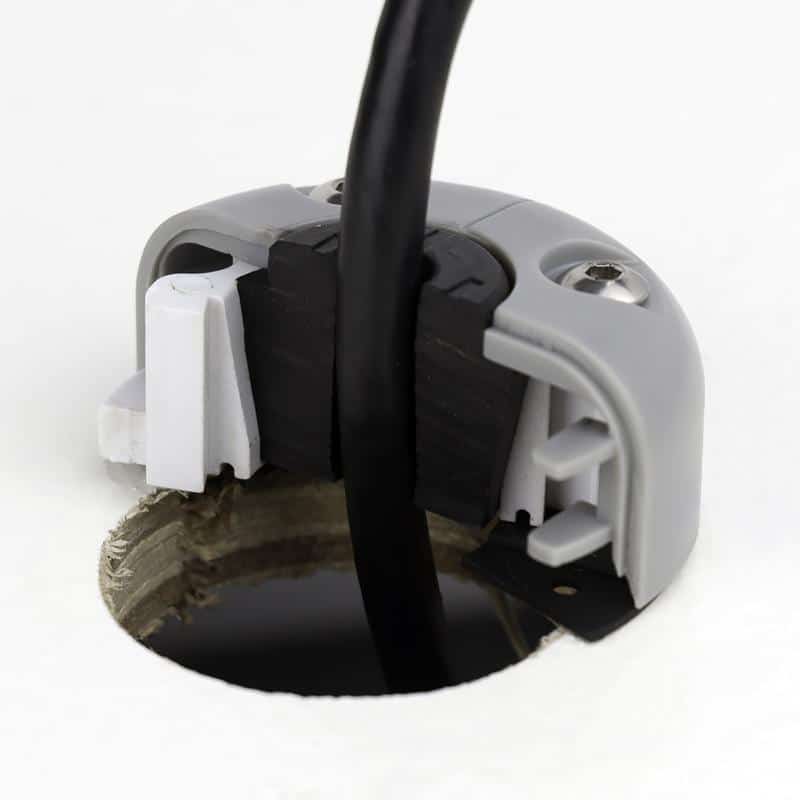 Easy Installation
Install with cable in place! No need to remove cable connectors or cable at all. Features captive nuts. All hardware provided for easy installation.
Waterproof
IPX6 and IPX7 waterproof rating. Uses a tapered watertight rubber seal and base gasket.